I got to NBG at around 2:00ish. Male perched in the 04 tree. Left about half an hour after I got there. Waited around for some action, and sure did get some. I can't even begin to explain. Male came back with a branch...
Saw someone out there flying...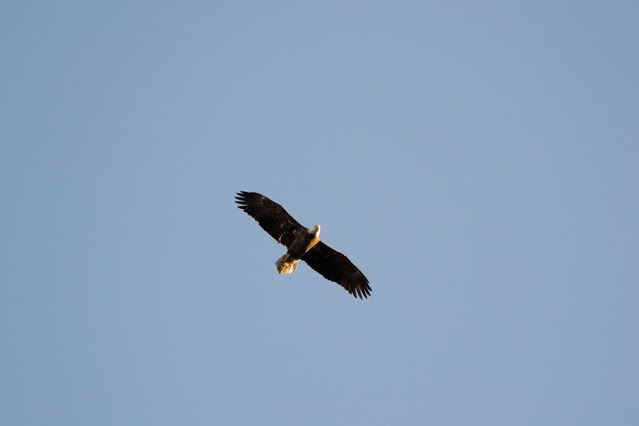 Did some stick rearranging, perched again. Called out for female...
then saw this (male was still on branch)...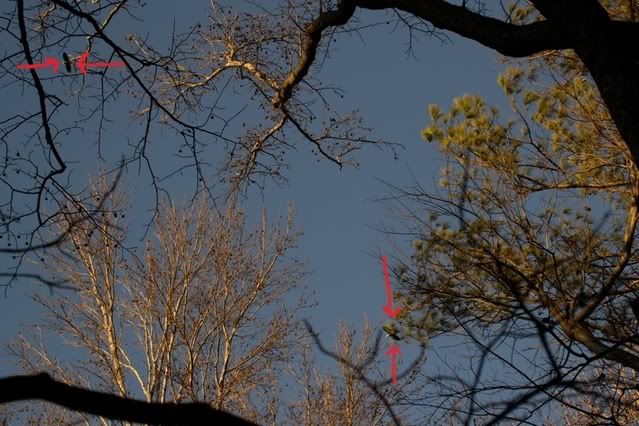 then this...
Male took off, female stayed on branch, then in swooped whoever it was she was chasing around. That picture was just a blur, so nothing to post. Both took off, flew around. I saw something close to the boat dock, and it was this...
Decided to leave since the feline security was chasing us off (Tai was there as well). Time to go. As we left, this is what we saw...
Couldn't tell you who was who, why or how. Which leads me back to the name of the story, what the heck is going on here?
The End